In Casana we are concerned so that the accommodations in Spain for students are family and of quality. We want your stay to learn Spanish to be unforgettable. Thus, in addition to learning the language, you can live the traditions and cultures, that can be a total immersion that allows you to love and live the language.
Therefore, in addition to the Spanish courses, we also arrange your stay. Looking for your maximum comfort and the quality of the accommodation. We have different types of accommodation, depending on your needs and desires. All of them are located in Sopela or surroundings, so you can attend school easily: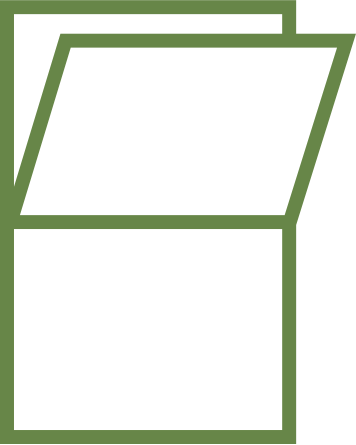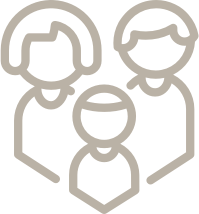 Accommodation in spanish families
It is the best option for those students who come for short periods and want a total immersion in the language and culture. The host families have been selected directly by the school after an interview and home visit. In this modality you will have a single room in a family apartment, being able to make use of the other sections of the house. First hand you will know the customs of the area: leisure, gastronomy, schedules ... You will put into practice what you have learned in class daily! You will participate in family life and you will share important moments around the table.

Also, you will not lose your independence because you will be given a set of keys. Of course, remember that you will have to respect the rules of the house. We are sure that your family stay will be an unforgettable memory and will create bonds of union that will be maintained over time.
PRICE: 200€/week
The price includes bed and breakfast, sheets and towels, washing and ironing option.
Rent in private apartment
It is the ideal formula for those people who want their independence, but they like to know the customs of the area. You will live in a strategically located apartment with all the comforts at your disposal: kitchen, washing machine, bathroom ... So that you can make your life independent but always having reference Casana staff, who will help you with any unforeseen.

This type of accommodation is more suitable for those who have some knowledge of Spanish, since you will be independent at all times. The location of the apartment will be in an area near Casana, so that you can attend on foot to Spanish classes.
PRICE: 200€/week/person
The price includes accommodation, sheets and towels and appliances. Option for groups of 2 to 4 people.
Shared flat
It is the option for those who want to share experiences with their roommates. The partners may be foreigners who, like you, have come to Spain to learn the language, or workers who have been temporarily transferred to the area, or university students from other locations.

On the floor you will have your own room and other common areas such as the bathroom, the kitchen and the living room. It is an option for responsible people, since you will have to take charge of cleaning the house, washing clothes, feeding, etc. With freedom of schedules and movements, you will have to unwind to go shopping, chat with your flat mates, go to the bank...
PRICE: 200€/week/person
The price includes accommodation, sheets and towels and home appliances.
TOURIST ACCOMMODATION
In Casana we look for the tourist accommodation that best suits your needs. From urban hotels, located in a large city such as Bilbao or Getxo, to family hotels in smaller towns. With 5 stars or without them, but all with a familiar atmosphere that will make you feel at home and always very close to school.

Tell us what you like and we will look for the best option for you.
PRICE: According to chosen accommodation and season.